They also call them Laser TVs, but don't let the name fool you. Ultra-short throw Laser ones are DLP projectors with a peculiarity: they have a wide-angle lens that lowers the throw ratio (the projection factor, i.e., the distance between the lens and the screen) to less than 40 centimeters, depending on the model chosen, where a traditional projector requires a minimum of 1.5 meters. This allows the projector to be positioned just below or above the projection screen.
Ultra-Short-Range Projectors: Advantages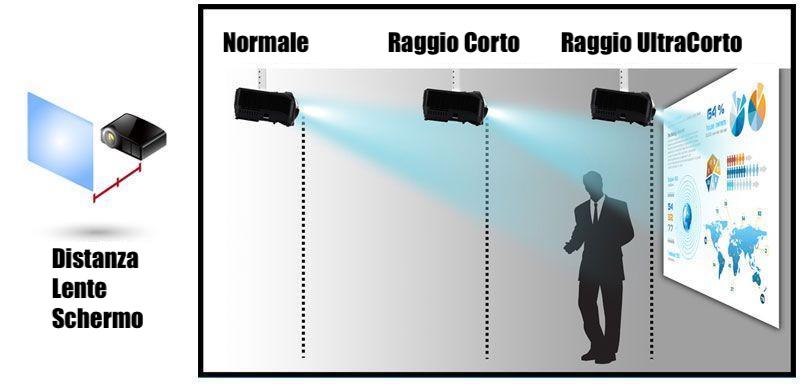 The advantages are mainly practical; less energy is wasted, colors are a little more vivid, and most importantly, the problem of shadows when someone stands between the light rays and the screen is eliminated. It is the ideal technology for presentations in small offices, a classroom, and generally in very intimate settings.
In addition, the Ultra-Short Beam laser makes it unnecessary to install a ceiling mount and all the hassle that goes with it, including the work of bringing in power, Ethernet cable, and HDMI; which, in turn, cuts costs even further.
Finally, it is a very elegant and good-looking type of product, not at all intrusive in a living room or home cinema; however, because it is a relatively recent innovation, it tends to be priced a bit higher than traditional projectors, but not even that much when you consider the savings on the wiring and mounting front.
Often then Ultra-Short-Range Projectors integrate pure Smart TV capabilities, support for Dolby Vision and Dolby Audio, and sci-fi technologies, such as Hisense's Distributed Mode Loudspeaker, which creates sound through actuators by vibrating the screen itself. The result is very enveloping audio that seems to originate from the images themselves, not from underneath.
Ultra-Short-Range Projectors: Disadvantages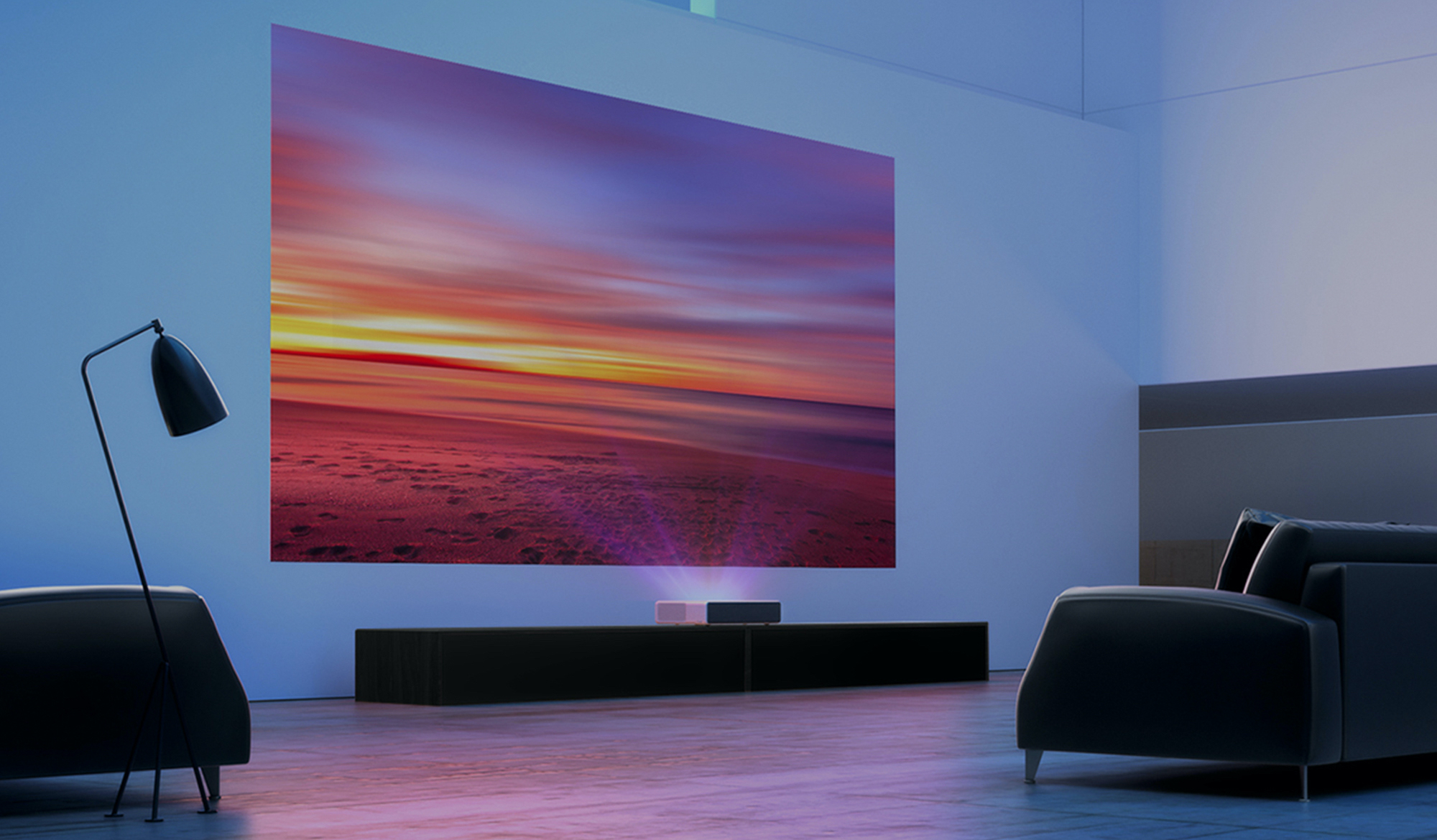 However, one must resign oneself to some compromises in terms of depth and definition; in other words, short throws tend to have an overall lower image quality than conventional systems. Therefore, unless you have very specific needs, it is best to go for long throw home cinema projectors.
| | |
| --- | --- |
| PRO | CONTRO |
| Perfect for small rooms | More expensive than long throw |
| Elegant and beautiful to look at | No Zoom function |
| No shadow speaker |   |
Browse the wide range of DLP and Ultra-Short-Range projectors perfect for you, and find out how to create the home cinema you've always wanted in no time.
Get in touch and visit us for a demo