Home Theater and Online Streaming: Pros & ConsWith the term "online streaming" we refer to an audio or audio-video content that is enjoyed by downloading data directly from the Internet, in real time. It is an extremely more elegant and convenient solution than the traditional mediaplayer. It does not require the prior purchase of a physical disc or a dedicated player; it is instantaneous (the moment you want to watch a piece of content, you can watch it), it can be enjoyed on your cell phone or tablet, plus it is reasonably inexpensive, but it also has drawbacks.
Without Internet, for example, no home theater night; and if the connection is not adequate, the quality will also be scaled down accordingly. Finally, streaming movies tend to be more compressed than those on 4K Ultra HD Blu-ray, especially the audio part. A limitation that will undoubtedly be overcome as the speed of home connections improves (4K UHD streaming content with Dolby Atmos can already be found today), but until we all have a fiber connection, that is.
Moreover, where with DVD and Blu-ray one physically acquires possession of an object that remains one's property forever, in the case of AppleTV+ or Netflix's intangible rentals, one acquires only "the license to play." In other words, having exhausted the subscription, one can no longer access the content.
Online Streaming: The Best Services for Italy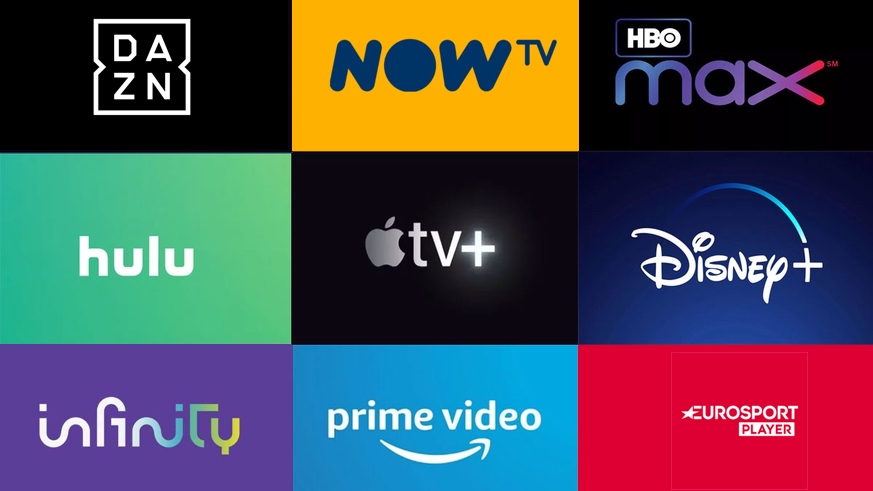 There are currently several online streaming providers. Some, such as Apple, allow you to buy individual content and watch it as often as you want, forever; the model that is gaining popularity these days, however, is the subscription model: unlimited access to the entire catalog for a fixed monthly fee of around €5-15 per month, depending on the service and quality chosen. The main competitors are:
AppleTV+:It is the streaming service with Apple. It is one of the cheapest-4.99€ per month and 12 months free if you buy a new Apple device-but it is also the one with the least content available. It must be said, however, that on the quality front (audio, video and content) it is really top notch.
Disney+: It offers mostly Disney-branded titles, but not only. There is also Marvel Cinematic Universe, unreleased TV series, all Pixar feature films and shorts, as well as the complete Star Wars saga, including some never aired TV series and animated series, and several National Geographic products. It costs €6.99 per month or €69.99 per year.
Netflix: With over 160 million subscribers worldwide, it has been the industry trailblazer, essentially creating for itself a market that was not there. It contains thousands of series, TV movies, documentaries, Anime and cartoons, plus it is constantly churning out new series and popular movies. It costs €7.99 per month for the basic version, €11.99 for the standard and €15.99 per month for the premium version (4K content)

.

Amazon Prime Video: It is not as well-stocked as Netflix, nor can it rely on the quality of Disney+ or AppleTV+, but it offers pretty good goodies. What's more, it's practically free; in fact, the entire catalog is accessible at no extra cost to Amazon Prime subscribers for €36 per year or €3.99 per month.
There are also other smaller providers, some specializing in very specific niches of the market. For example, NowTV, Sky's on-demand, provides access to its endless catalog at a very good streaming quality but has not exactly negligible costs; DAZN and Eurosport Player specialize in sporting events, while Infinity draws on parent company Mediaset's catalog of exclusives.