If they did not cost prohibitive amounts of money, people would only buy TVs from 100″ and up-the fact is that they are really unaffordable. And although almost no one knows it, there is a new technology taking hold that is turning the tide: so-called Laser TVs.
Projectors are increasingly important today, not only in recreational, academic, or professional settings, but also at home. And in this context, Laser TVs are becoming increasingly important because they allow you to recreate the whole cinema experience right in your own living room, at a very reasonable cost: a 100″ Laser TV in fact costs less than a 75″ TV.
The problem is that very few people know about this innovative technology; and even those who do, in the end, do not know which model to choose. Below is the answer to all your questions.
What is a Laser TV?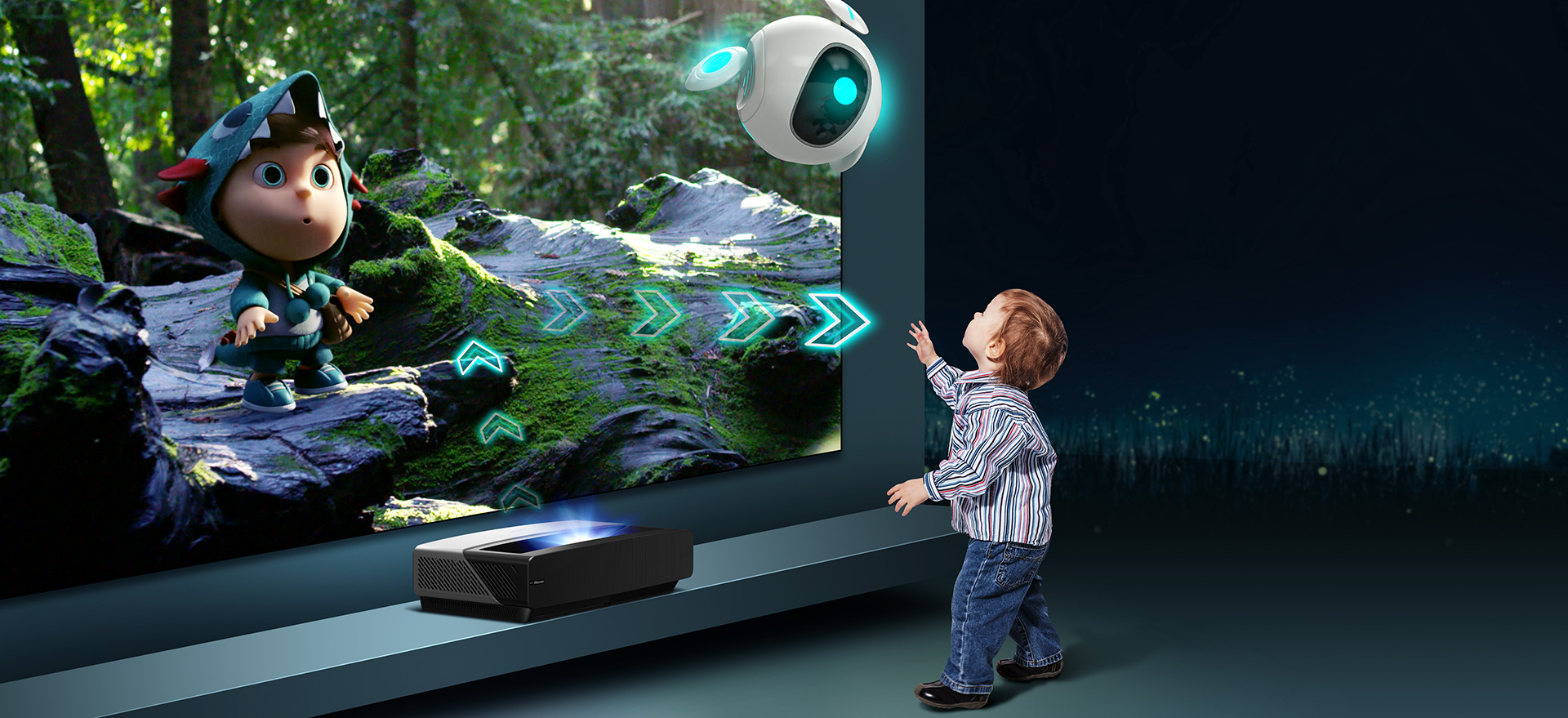 Laser TVs are nothing more than short-range projector systems coupled with ALR screens, speakers, smart platform, and remote control that allow viewing sports, movies, and live streaming with an overall experience that now rivals TVs. All with a much longer lifespan than lamp-based projectors.
This is a new backlight technology for optoelectronics screens, relying on lasers to reproduce images. From a strictly technical point of view, a laser projector is no different from an ordinary HD projector: there is the component that processes the signal from the light source, and there is the display engine (a Dlp-Digital Light Processing or LCoS-Liquid Crystal on Silicon chip).
The difference, however, lies in the high viewing quality and remarkable image detail; all with a brightness and color vividness that is always up to par, even in relatively small rooms and with the lights on. The support of all current Laser TVs for the HDR10 and Dolby Atmos standards is the icing on the cake.
With very large screens (over 100 inches and ALR type), vivid and realistic colors, and increasingly sophisticated sound systems, it is safe to say that Laser TVs are the future of home entertainment.
Advantages of Laser TV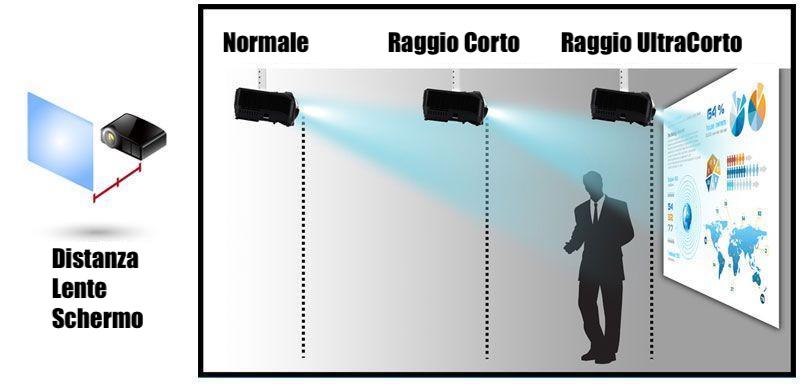 Compared with conventional LCD screens, Laser TVs enjoy several advantages:
Twice the color gamut compared to plasma and LCD.
Lower power consumption than plasma, LCD and CRT monitors.
Extreme thinness
Longevity (the laser maintains its full power over the years, so the image does not lose quality as is the case with LCD, for example).
Less eye fatigue
Possibility of very large screens (minimum 100 inches, and over 150)
And if a lot someone in the room stands up during the projection, it will not create any shadow problem, which is of traditional projection systems. This makes Laser TV an ideal technology for presentations in offices, classrooms, a living room, and generally in not-too-large rooms.
In addition, the Ultra-Short-Range Laser makes it unnecessary to install a ceiling mount, which in turn saves us work to bring in power, Ethernet cable, and HDMI. Translated: you save money, and you are up and running in less time.
Finally, it's a very elegant and good-looking type of product, not at all invasive in a living room or home cinema; and it often incorporates Smart TV features, support for Dolby Vision and Dolby Audio, and modern technologies such as Hisense's Distributed Mode Loudspeaker, which creates sound through actuators by vibrating the screen itself. The result is very enveloping audio that seems to come from the images themselves.
ALR Screens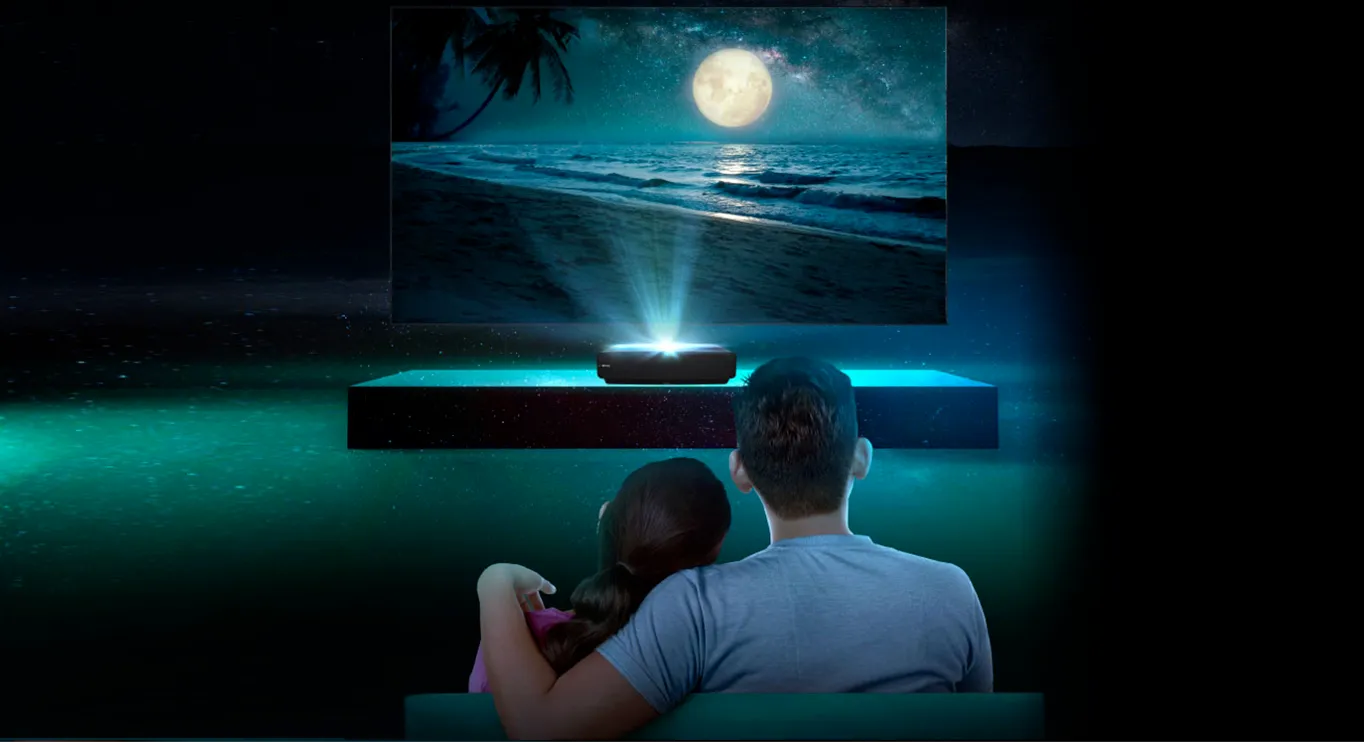 In the vast majority of cases, Laser TVs integrate ALR-type screens. This acronym stands for Ambient Light Rejection, an innovative projection technology capable of rejecting ambient light.
By reflecting only light coming from below, these screens allow for a remarkable level of brightness and very vibrant images, even in brightly lit environments.
It is a type of screen that can be used at any time of the day, even if the room is sunny or if windows are present; its special projection surface is designed to absorb ambient light, especially light sources from the ceiling and sides, so as to ensure high contrast and color saturation at all times.
Credit for these results goes to a sophisticated optical technology that mixes the properties of the white lenticular structure with those of the black grid structure: the former reflects the projector's image back to the viewer's eyes, while the latter absorbs ambient light. The result: brightness that is always at the top.
Types of TV Lasers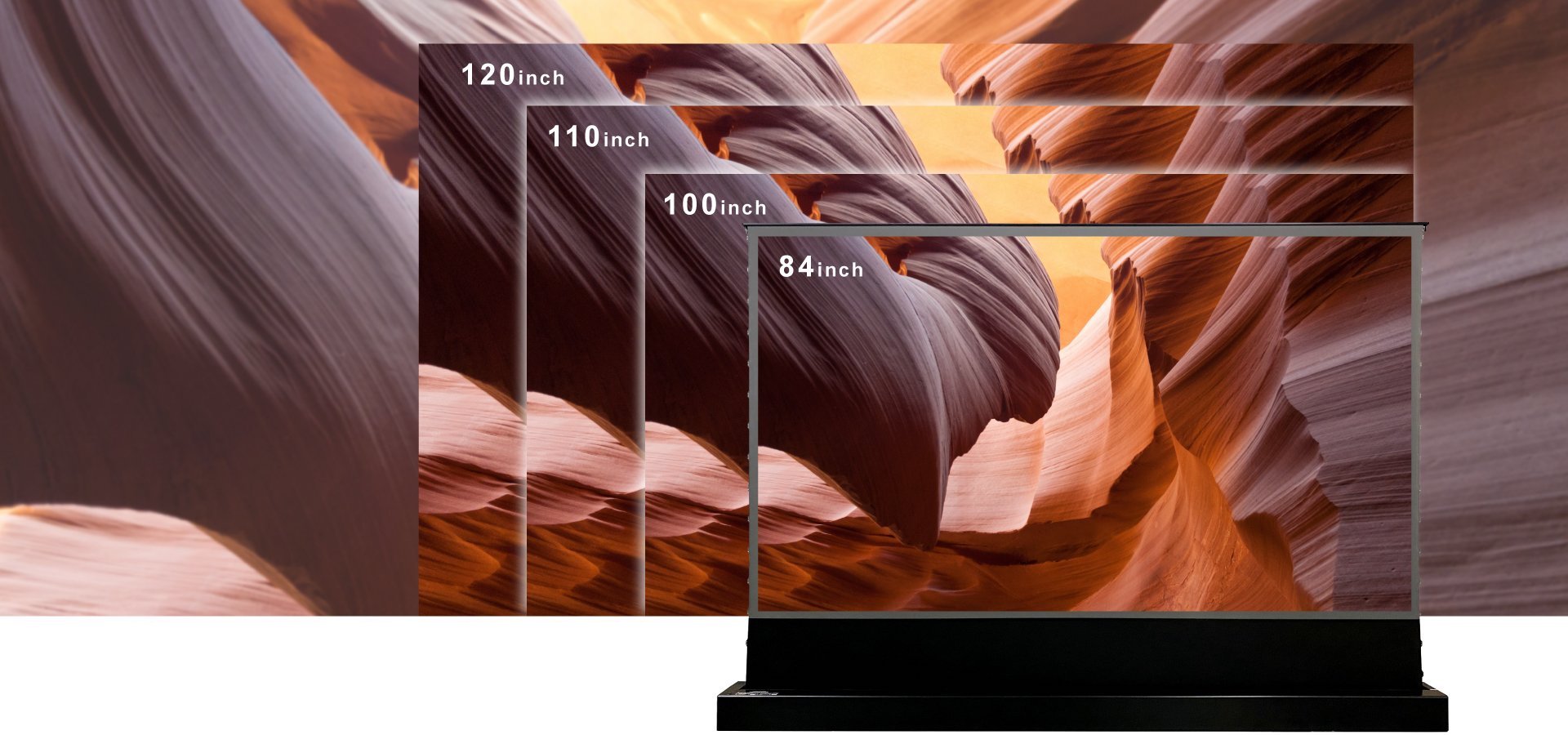 Beyond the screen cut, there are generally two different types of Laser TVs:
TV Laser with ALR Roll-up: This type of screen has a motor that very precisely raises (or lowers from above) the curtain. It is beautiful to look at, elegant, and also convenient to use, especially when integrated with home automation.
Laser TV with Fixed ALR Screen: Fixed screens are hung on the wall like a picture, and because they have no moving parts, they offer the best possible quality and also last much longer. They constitute the most elegant and durable solution.
How much does a Laser TV cost?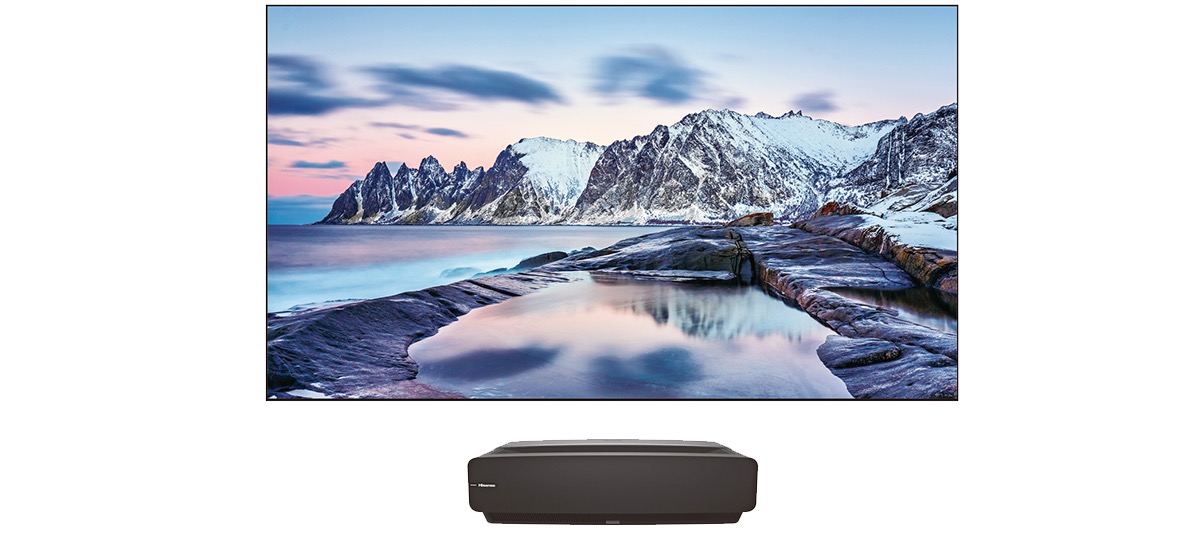 A Laser TV is priced comparable to a TV with screens above 75 inches, but with significantly cheaper prices.